Dining
Basil Leaf – our in house restaurant 'Basil Leaf' serves a comprehensive menu catering to varied palates.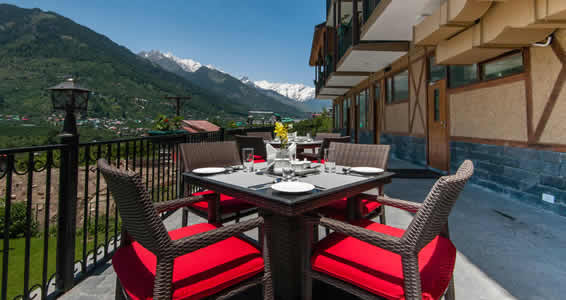 The restaurant has indoor and outdoor seating areas with a capacity of 66 guests at a time. The open air terrace seating affords one lovely views as one sits outside in the constant cross wind breeze that the resort area is famous for.
Basil Leaf is open from 7 am to 10:30 am for breakfast, 12 noon to 3 pm for lunch and from 7 pm to 11 pm for dinner. In room dining is available during the times afore mentioned.
Basil Leaf also contains a Well Stocked Bar & our intrepid Barman is ready to serve our guests a variety of Fine Spirits, Wines, Cock tails, Mock tails and Beers.
Subject to availability an outdoor barbeque and bonfire can be arranged on request.

Virtual Tour